Articles Archive for September 2012
I have just finished re-building peg number 18 on Heron Lake. Pegs 7, 14 and 17 need a bit of T.L.C and will get these done in the next few days.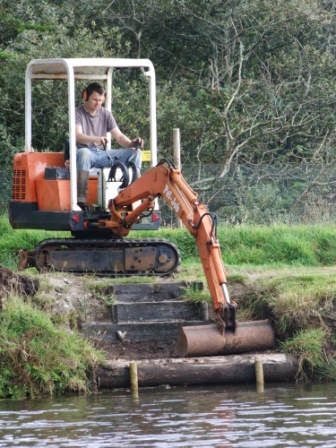 Sirco Occasional Danglers Society held a private match today on Heron Lake. Ten fished and there were some good weights all round. Joint winners were Rob and Kev with 29lb each and won a share of the spoils. 3rd was Roger with 21lb 8oz and 4th was Ian with 17lb 8oz. Rob received a bottle of wine and Kev a free day ticket courtesy of Amalwhidden Farm. If you are interested in booking a match please contact us for details.
Heron lake will be closed on Sunday 2nd September for a private match. Keep an eye on the blog page for the results. Fir Tree and Willow Pond are open as usual.