The Ponds & Lake
In October 2010 we totally re-landscaped the fishery. We have de-weeded and re-stocked Heron lake and Fir Tree pond and made lots of easily accessible new pegs all round.
Both have been planted with lillies and other aquatic plants to attract local wildlife and create a natural habitat for fish to thrive in. Fishing with sweetcorn, maggot and fishery pellets on a waggler or pole produces good catches.
See the map of our ponds and lake below and it's peg positions. Scroll down to read more about each of the ponds and lake.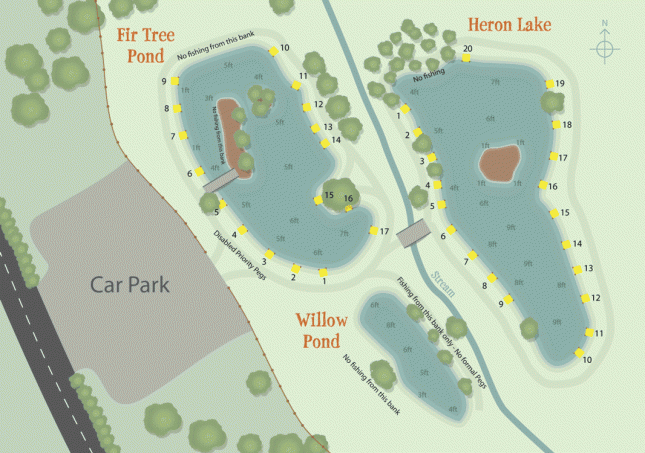 Our fishing Ponds…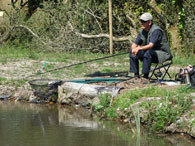 is approximately 1.5 acres with 20 pegs and has a depth of 7-9′. It was well stocked in February with lots of Mirror and Common Carp up to 14lb.
Read more…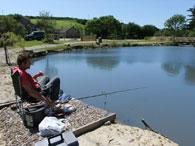 is approximate 1.25 acres with 17 pegs with a depth of 5-7′ with a shallow stretch along one side of the main island which is 2-4′ deep.
Read more…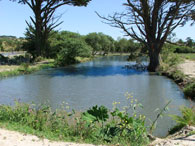 is approximate 0.5 acres with an average depth of 4-6′. It is stocked with Bream, Roach, Rudd, and Gudgeon.
Read more…