Articles in the Ghost Carp Category
Here are todays open match results:
Lee Dark 80lb 8oz Peg 5 

Neil Hodder 77lb 10oz Peg 19
Jon Wykes 39lb 4oz Peg 9
Lee (pictured) fished white pop-up boilie on method feeder to the island and paste and pellet in the margin on the pole and he caught well on both, bagging 2 ghosties on both methods. Well done Lee, I'll get you next time!!!!
P.S This blog is not a game of spot the difference!!
Today's match had 7 fishing, the weather was a mixed bag of cloud and sunshine and a strong wind made conditions tricky, here are the results: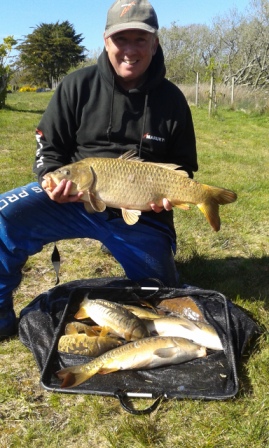 Boz Philips Peg 11 59lb 10oz (Pictured)

Andy Partridge Peg 1 58lb 10oz
Neil Hodder Peg 15 42lb 8oz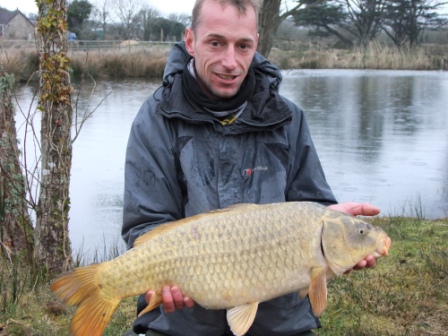 One of our original Ghosties has been caught in Willow pond. It weighed in at 11lb 3oz. It feel to sweetcorn fished on a feeder, but don't fish Willow pond for it! It's back where it belongs, in Heron Lake.