Match Results Sunday 1st May
This Sunday we held our open on Fir Tree Pond, by popular request! The carp were not really settled and fishing was tricky for some and the weather really didn't help as it was wet nearly all day. I drew peg 7 and didn't think it would produce, but it did! I had a good day in the margin at 13m feeding 6mm pellets and fishing 8mm pellets.
Neil Hodder (Pictured) Peg 7 52lb 8oz
Jimmy Crossley Peg 11 23lb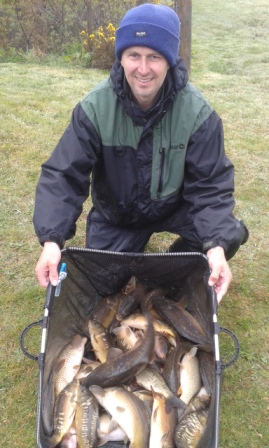 Thanks to everyone who came.
Our next match will be on Sunday 8th May and we will be fishing on Heron Lake! 🙂