12 February 2018
Today we netted Heron lake. This was to remove as much roach as possible and to have a stock take of other species. We moved all the quality roach (6oz+) and smaller skimmers to willow pond, so will start feeding these as future stock fish. We netted out lots of nice pound+ skimmers, crucians and tench which have all gone back in. We managed to find 637lb of carp, all good condition fish which have gone back in, oh and a bit of a surprise to find a perch of 2lb 12oz that I never knew was in there.
All in all a good productive day which I'm sure will improve the fishing no end and will help the carp to start putting on weight now most of the small roach have been removed.
Here's a few pictures of the fish.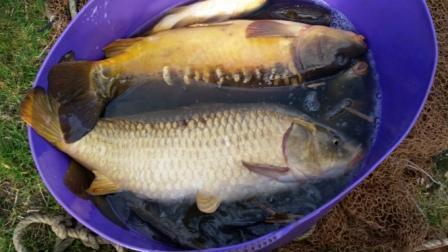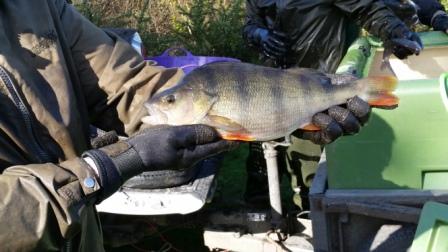 12 February 2018
Today's open was fished on heron lake. We had 8 fishing which pushed the golden peg pot to £94 which Christopher Symons had the good fortune to draw and he started well from peg 11 putting several fish in the net early doors. Things tailed off for Chris during the day and Tony Jose started catching a few in the right margin from peg 19 which set up a close finish, here are the results:
1st Tony Jose peg 19 27lb 13oz
2nd Chris Symons peg 11 24lb 5oz
3rd Roger Rachel Baker peg 3 23lb 6oz
Well done Tony on the win today and thanks to everyone who came.
Next Sunday's open will be on Fir Tree and the golden peg pot will be £94+ . If you would like to fish you will need to book.
Tony Jose winning today off peg 19