The first 50lb net
6 October 2013
No Comment
Today's match produced the first 50lb+ net and with it the £50 bonus that has been up for grabs all summer. Lee Dark (Pictured below) drew peg 9 on Heron Lake. He fished 8mm pellets over 6mm fishery pellets and sweetcorn. The total weight was 60lb 2oz. Well done Lee.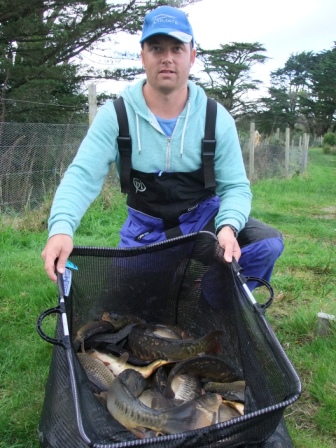 I really should give Mark Charnell (AKA Sharky) a mention who had second with a 49lb 6oz net in the same match on peg 19. (Pictured below) He fished worm over 6mm fishery pellet. Close but no cigar!!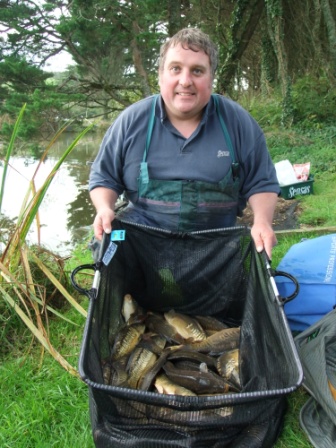 3rd was Brian White with 25lb. Well done to all who took part and thanks for your continued support.
THE BONUS HAS NOW GONE UP TO £75 FOR A 75lb NET STARTING ON OUR NEXT OPEN MATCH ON SUNDAY 20th OCTOBER