Today's Match Results
Today was a windy day with prolonged spells of rain, we had 5 brave the poor conditions and surprisingly it fished quiet well, here are the results:
Neil Hodder Peg 15 50lb 4oz
Mike O'Gorman (Pictured) Peg 17 41lb 14oz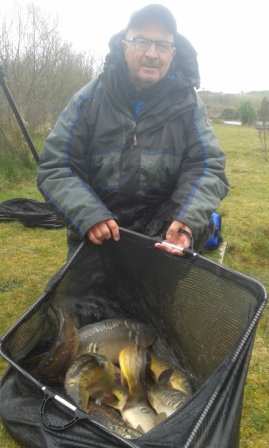 I fished 6mm fishery pellet at 5 metres for most of my fish and had a few on the pellet feeder from the island. Despite the weather I enjoyed the day.
Thanks to all who came.
Our Next open is Sunday 17th April and will be held on Fir Tree pond.