Cornwall Coarse Fishing at Amalwhidden Farm, Towednack, Nr St Ives
Amalwhidden Farm coarse fishery consists of three lakes set in an area of outstanding natural beauty in Towednack, only 3 miles from St. Ives on the edge of the Penwith Moors.
We are a friendly, family run fishery where we can teach you to fish, hire rods, tackle and buy bait. So if you're a pleasure angler, on holiday or considering a new hobby Amalwhidden Farm offers a great day out.
Our fishing Ponds…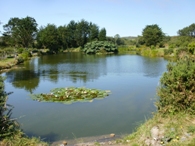 is approximately 1.5 acres with 20 pegs and has a depth of 4-9′. It is well stocked with lots of Mirror and Common Carp up to 13lb.
Read more…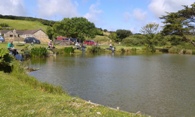 is approximate 1.25 acres with 13 pegs with a depth of 5-7′ with a shallow stretch along one side of the main island which is 2-4′ deep.
Read more…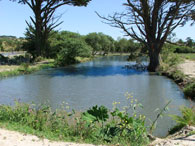 is approximate 0.5 acres with an average depth of 4-6′. It is stocked with Carp Bream, Roach, Rudd, and Gudgeon.
Read more…