Easter Festival Match Results
This weekend we ran a 2 day festival here at Amalwhidden and Kernow. Even though the weather was horrible we had 9 brave the elements and had 2 sections, 1 on Heron Lake and 1 on Fir Tree Pond.
Heron Lake Results:
Aide Holland (Pictured Top) Peg 9 58 lb 13oz
Chris Symons Peg 4 33lb 14oz
Fir Tree Pond Results:
Les Pearce (Pictured Bottom) Peg 7 26lb 12oz
Chris White Peg 2 25lb 7oz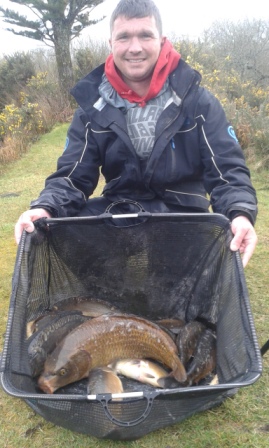 Overall Results:
1st Aide Holland 2 Points 120lb 5oz
2nd Chris White 3 Points 47lb 11oz
3rd Les Pearce 4 Points 55lb 4oz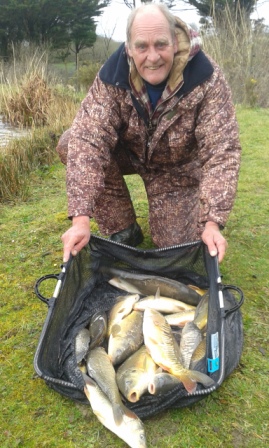 Thanks to everyone who came and supported our event and braved the weather, well done to all the winners. Our next match is an open on Sunday 3rd April.