Match Result Sunday 8th May
This Sunday we fished in warm weather but a bit breezy. Fish were mostly caught in the margins and up in the water. It was a close match with only a few fish separating the top 3, here are the results:
Tony Jose (Pictured) Peg 19 57lb 2oz
Neil Hodder Peg 15 55lb 4oz
John Maundrill Peg 17 41lb 12oz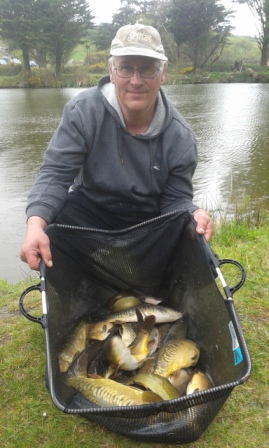 Well done Tony and a special mention to John Maundrill for staying until the end of the match!!
Thanks to all who came, our next match will be Sunday 15th May.