Today's Open Result and New Lake Record
Had a great open today fishing in beautiful, warm sunshine. The Carp we're spawning in Heron Lake so we fished on Fir Tree Pond. Alex Bradley (Pictured) drew peg 11, he had a good moan, but I knew he would do well and although the stamp of fish he caught was small, he set a new record for the lake (That's both lakes he now holds the record for!) Here are the results:
1st Alex Bradley Peg 11 72lb 15oz
2nd Aide Holland Peg 15 64lb 6oz
3rd Neil Hodder Peg 4 58lb 4oz and biggest fish bonus with 4lb Mirror Carp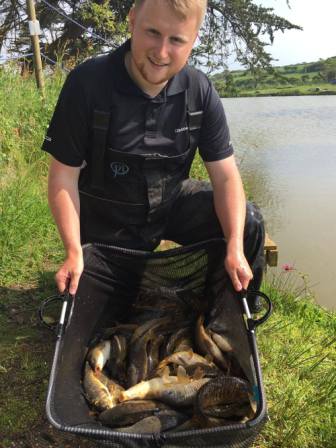 Well done Alex. Thanks to everyone who came it was a really enjoyable day.
Our next match will be Sunday 5th June. Hope to see you there